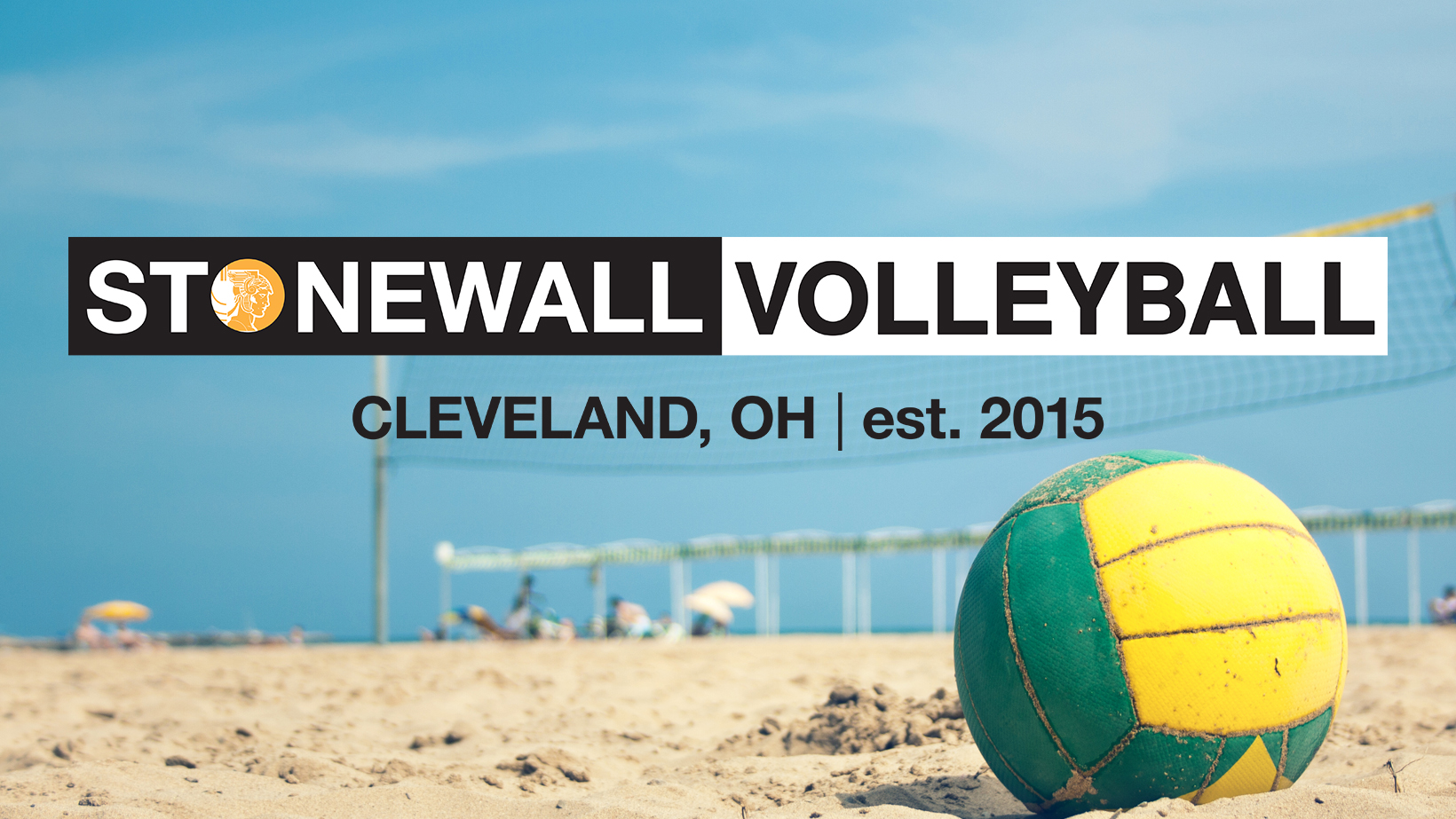 Stonewall Sports Cleveland's second season of sand volleyball will run from July 19th to September 21st at Mulberry's in the West bank of the flats. 

Your commissioners Jeremy Gleaton and Mike Rigol are excited to kick off another amazing season of volleyball! 
Registration opens Friday, May 31st and closes Friday, June 14th - so get your teams together and ready to register! This season of Stonewall Volleyball will cost 35.00 per player.
Join our community on Facebook and get your questions answered in our FAQ below!
What are the rules?
We will be adapting the Stonewall Sports national rule set, which can be found here. Please be advised that these rules may be subject to tweaks and changes before the season officially starts.
How do I join?
There are three ways you can participate in a Stonewall Sports season as an active player. You can:
Create and captain a team

Creating your own team and acting as the Captain gives you control over how you build your roster. You can recruit up to 8 players and will be given free agents to round your team out up to 12.

Joining as a free agent

Playing as a free agent is a great way to experience Stonewall, whether it's your first season or your 10th! Our leagues grow year after year, so it's almost guaranteed you'll meet groups of new and friendly people. You can also request to be partnered with a friend as a pair of 2 free agents so that you are placed on a team together.

Join an existing team as a player

Stonewall Sand Volleyball teams are coordinated first by the team captain. Before completing the registration process, please ensure that a captain knows you will be taking up a player spot on their team. This prevents any confusion for the team rosters.
What do I need to know as a captain?
All Stonewall Sports Cleveland captains should be excellent communicators, mediators, and leaders.
As a captain you will be responsible for:
Communicating essential information about schedules, locations, and events

Team cohesion and healthy interaction between your team members and other participants

The on-boarding of your free agent players, helping them transition from new player to fully fledged team member and friend

Management of rotation order and general information about the sport

Ensuring that everyone adheres to the Stonewall Sports

code of conduct
Who is the main contact for Stonewall Volleyball?
Please direct all questions, comments, and concerns to:
We ensure that your communications with the league can be treated as confidential and handled respectfully.
Sport-specific questions will be answered by your current commissioners; Mike Rigol and Jeremy Gleaton.
Questions about the league in general or the Stonewall Sports Cleveland organization can be answered by any one of our Board of Directors, which is staffed by volunteer Stonewall members. Feel free to reach out!
What is the season schedule like? What kind of time commitment is required?
Each team plays one match on Friday as scheduled. We also encourage team outings and after parties at our league sponsors!  Participants are encouraged, but not strictly required, to attend each match during the season. Coordinate with your team captain to work around schedules and prior commitments.
Don't forget about all the fun social events throughout the year! Stay up to date with our official Stonewall Sports Cleveland Facebook Page
Season Schedule:
Week 1 - Opening day! Friday July 19th
Week 2 - Friday July 26th
Week 3 - Friday August 2nd
Week 4 - Friday August 9th
Week 5 - Friday August 16th
Week 6 - Friday August 23rd
Week 7 - Friday August 30th

Week 8 - Friday September 6th

Week 9 - Friday September 13th

Tournament - Saturday September 21st
Where do we play? Where can I park?
Mulberry's!
2316 Mulberry Ave
Cleveland, OH 44113
Adjacent street parking is typically available. Additional parking is available across Main Ave on Center Street. We of course encourage buddy car-pools, biking, and walks on a nice day - just make sure you bring plenty of trail mix.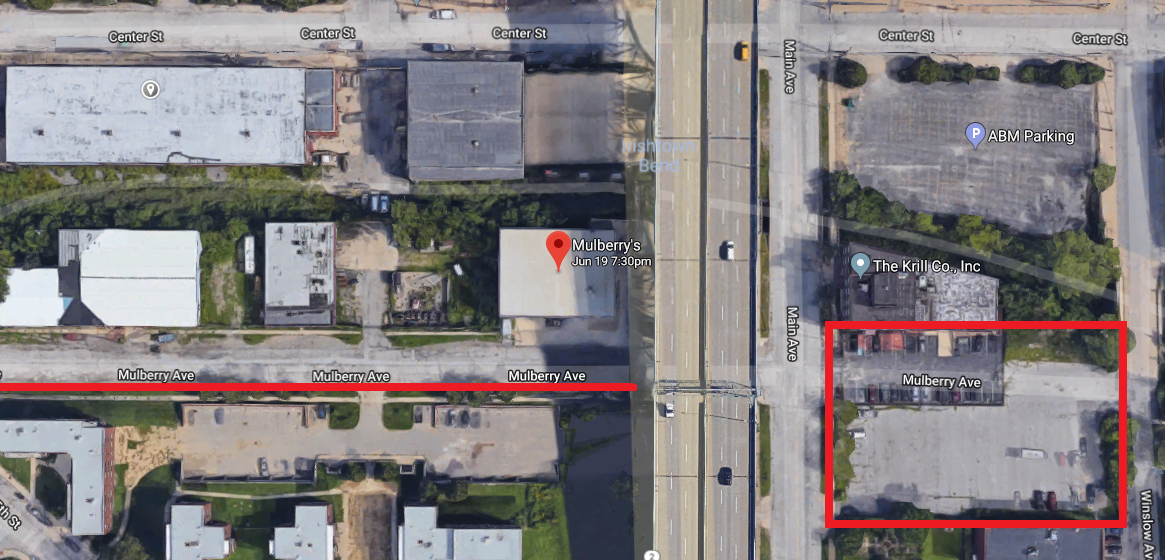 How can I volunteer?
We are looking for referees to undergo our certification process for this season. Any interested persons should contact stonewallcleveland@gmail.com.
We will be holding referee certification sessions! Stay tuned for more information.
Each team will also need to provide line judges for each week at a scheduled time separate from their match. These positions do not need to undergo the referee certification but should have a clear understanding of the rules to assist the referees in calling the game.
Who are our league sponsors?
Check back soon for more information about our new and returning sponsors, whose generosity has made Stonewall Sports Cleveland so successful